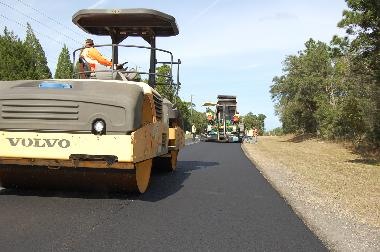 Asphalt Paving:
From Structural, Full Depth, and Friction courses, Pave-Rite, Inc. has the professional staff, equipment, and resources to complete any project. From parking lots to FDOT highway paving, our staff has years of experience in placing Hot Mix asphalt Mixes. Placement of specialty asphalt such as FAA airport mixes is no problem for our paving crews.

Controlling yield, compaction, and on-grade paving begins prior to the first equipment arriving on site. Our field staff assures each project will end with the results designed. From condition checks prior, quality assurance during and final installation of pavement markings and other fixtures, Pave-Rite, Inc. will complete each project with the pride each owner expects.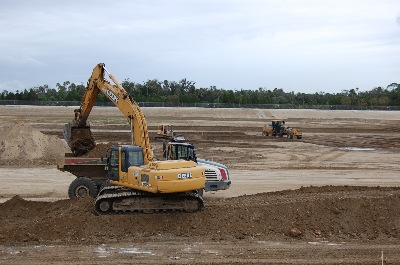 Site Construction:
Pave-Rite, Inc. can provide total site packages from Clearing/Grubbing, Demolition, Earth Moving, Stabilization, Base Courses and Site Grading. From Road Construction, Commercial Site Development, Storm-Water Retention, Canals, Airports, Pave-Rite, Inc. has the resources and professional knowledge to complete your project. In addition, demolition, sink hole repair, commercial/industrial maintenance, and nearly any other non-structure repair or improvement can be completed efficiently and correctly.
======================================================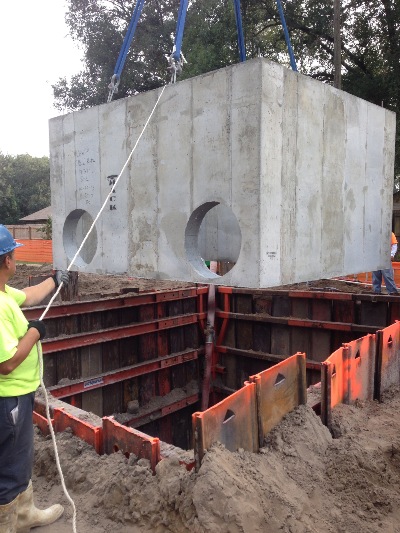 Underground Utility:
Our Utility Division specializes in all phases of underground and above ground Utility construction including maintenance of existing installations. Our crews have the experience and latest technology to complete projects to the specifications required.
======================================================

Roadway Maintenance Treatments:

Various methods are offered to maintain and provide cost effective alternatives to repair and extend the road surface life. Services may include surface milling, base reclamation, installing geosynthetic interlayers, and surface profiling using Hot-Mix asphalt.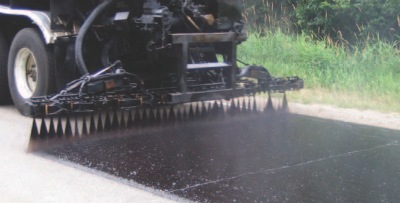 Asphalt Rubber Membrane Interlayer (ARMI) (FDOT Section 341)
Pave-Rite has been instrumental in the application of ARB20 (2016 spec. PG 76-22 ARB) and cover layer of FDOT #6 aggregate using Florida Design Standards since 1995. From multi-lane turnpikes to airport runway/taxiways, projects throughout Florida have been completed, increasing the life cycle project investment. Test projects have also been performed for multiple southern States. In 1998 Pave-Rite completed the application on a specialized airport project on the island of St. Thomas. Specialized spray equipment is built to our specifications due to the high temperatures and viscosity of the liquid. This application works very well to deter reflective pavement cracking and yielding of roadway base.
=====================================================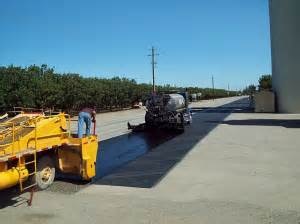 Roadway Surface Treatments
An alternative to Hot-Mix Asphalt road surfaces, Pave-Rite, Inc. offers Surface Treatment applications. These wearing surfaces, including single, double, or triple aggregate layers offer an alternative to Hot Mix Asphalt applications. This includes applying a hot liquid, generally Asphalt Cement or an Emulsified Asphalt followed by placing a hard grade aggregate, to provide a cost effective alternative for a wearing surface.
======================================================