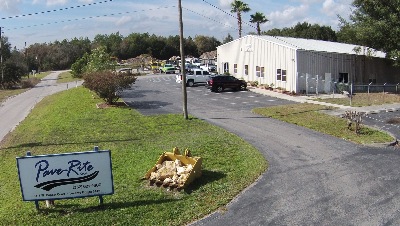 Pave-Rite, Inc. began in 1990 as a spin-off of a previously acquired road surfacing company. Over a short period, the knowledge and experience brought by upper management and working owners, allowed for timely expansion and growth of the company.


Pave-Rite, Inc. is now a full service contractor servicing local and surrounding markets within Florida. Specialty work provided by the company has lead to projects in the southeastern United States, St. Thomas in the US Virgin Islands, and beyond.
======================================================


Our beliefs:

To utilize local qualified subcontractors, material and service vendors when possible.

To employ qualified men and women and promote their growth within the company.

To strive for the highest quality of workmanship and on-time completion.

To promote the highest level of Safety by training and upper management support.

To demand the same standards from outside firms working under Pave-Rite, Inc.

To be the best, not the largest contractor.






========================================================
Departments:
Estimating- Our team of estimators completes project pricing by using the latest in hardware and software available. Computerized earthwork and area calculations provide precise measurements for each project. Pricing is provided through competitive bidding, cost plus, firm fixed, and budget.
Project Management- Upon award of a project, Project Managers assure material submittals, detailed schedules, permits and specialty contracted services are completed. Managers follow and support crews throughout the project to provide quality and on-time completions.
Accounting- Our team will provide reports, schedule of values, formatted pay requests, certified payrolls, and any associated forms required for projects.
Maintenance- A full service maintenance team assures vehicles and heavy equipment are ready and meets manufacturers specifications. Mobile crews provide on-site and facility repair.
Field Staff- From highly experienced trade Foreman to Equipment Operators, Skilled Laborers, and Pipe Layers, our teams are picked for the specific activities. We maintain a DFWP and background investigations, assuring quality employees to conduct all work activities.